Sign our Petition
to help us save kangaroos!
2 million wild kangaroos slaughtered every year so Nike and adidas can make their soccer shoes!
Kangaroo Protection Act (H.R. 917)
For the first time in a generation, the Kangaroo Protection Act has been introduced in Congress to address the mass slaughter of kangaroos for athletic shoes and other garments.
Representatives Salud Carbajal (D-Calif) and Brian Fitzpatrick R-Penn) have introduced  the Kangaroo Protection Act, HR 917,  a bill to ban the sale of kangaroo body parts in the United States. This measure aims to curb the massive trade in kangaroo skins used by Nike, adidas, Puma and other companies for manufacturing soccer shoes ("cleats"). 
Tell your legislators to save the lives of millions of kangaroos a year
Our short film throws the curtain back on the mass slaughter of more kangaroos — more than 2 million a year!
3-Time Olympic gold medalist Heather Mitts-Feeley
and other Olympic athletes are calling on Nike to stop producing shoes made from kangaroos.
Olympic medalist kicks off global video
Olympic medalist Dotsie Bausch stars in a video from the Center for a Humane Economy. In it, Dotsie takes on Nike for being the leading company in America using wild kangaroo skin to make athletic shoes.
"As an athlete, there is no way I would wear shoes made from kangaroo skin," Dotsie says. "And many other athletes feel the same way. So we are going to use our platforms to help let people know that this horrific practice is happening right now as we speak." 
Nike pays a supply chain that leads to the grisly shooting death of millions of wild kangaroos every year in Australia. It is the largest commercial wildlife slaughter in the world.
Join our effort! You can download this video right here and post it on all your social media platforms using the hashtag #KangaroosAreNotShoes.
Follow the journey from kangaroo to soccer shoe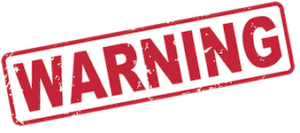 Some of these images are graphic