Top 10 reasons to fight kangaroo slaughter
1.
Commercial killing of two million kangaroos each year is the largest land-based slaughter of wildlife on the planet
2.
It's wrong to kill mammals for their skins when we have alternative fabrics and fibers for shoes. Most athletic shoes today are lighter and more durable than leather and they are vegan-friendly
3.
It's wrong to conduct a commercial kill for native species in their own habitats.
4.
Soccer players can already buy cleats from major athletic shoe companies that are made from synthetic or plant-based fibers and fabrics — and they're better.
5.
When commercial hunters shoot female kangaroos, the Australian Code of Practice instructs them to bludgeon to death their joeys. This is the fate of 400,000 of them each year.
6.
Companies successfully sell non-kangaroo shoes in California, which bans selling kangaroo parts. So, it shows they can also succeed in other states without using kangaroo skin.
7.
Nike, adidas and Puma rarely use kangaroo skin for running, football or tennis shoes. They can also produce soccer cleats without killing kangaroos.
8.
The 2019 Australian fires killed more than a billion animals, including millions of kangaroos. Adding commercial killing to that death toll is cruel, irresponsible and biologically reckless.
9.
Australia should not be killing one of its most iconic animals – marsupials who are an enduring attraction for visitors.
10.
We don't allow seal skins into the United States or Europe for fur because of humane treatment principles. We shouldn't allow kangaroos skins either.
Use your voice to help us call out the corporations that are still  for part of the slaughter of kangaroos to source their soccer cleats.
Sign our petition
to convince Dick's Sporting Goods to stop selling kangaroo-sourced shoes!
Send protest emails
to Adidas' SVP of Global Affairs to tell them to stop killing kangaroos for their soccer cleats!
look at what your competitor did!
Nike Says It Will End Sales of Kangaroo-Based Shoes
Puma Bids Adieu to Kangaroo
Help stop the world's sportswear companies from driving the biggest slaughter of land-based wildlife on the planet by buying responsibly.
Kangaroo Products and Companies
Sportswear
Dog Food
Boots
Motorcycle Leathers (gloves, jackets)
Sportswear
Adidas
New Balance
Mizuno
Lotto
Umbro
Pantofola d'Oro
UnoZero
Dog Food
Boots
Motorcycle Leathers (gloves, jackets)
Support Kangaroo Free Companies
Gucci, Prada, Versace, Diadora (Italy)

Carrefour Supermarkets (France and Belgium)

Marko, Cora, Match and Spar Markets (Belgium)

Viking (ice skates and Bol.com (Netherlands),

Chanel, H&M, Stella McCartney, and Paul Smith (UK)

Puma

Nike (to end using kangaroo leather by 2024)
Use our Cleat Cheat Sheet​ when shopping – the first ever no-buy-list of kangaroo skin soccer shoes.
*Current as of 2021 – not an exhaustive list and some models no longer available
A closer look at the moral fabric of athletic footwear
Read our white paper to see how plant-based fabrics, plastics, and other synthetic products have spurred a sharp reduction in the amount of leather in footwear in the last decade, particularly in athletic shoes.
Bearded expert agrees ...
The Boot Wizard is breaking his silence on why he never reviews soccer shoes made from kangaroo skin on his popular YouTube channel: the cost is too high in animal life.
In this exclusive video from his native habitat of Denmark, The Boot Wizard explains when and why manufacturers started using kangaroo skin. And how kangaroo leather compares to today's materials and technologies.
See other Boot Wizard YouTube reviews here
Undercover Investigations
Our investigations are on-going and we are determined to out the offenders violating Caifornia law banning the sale of kangaroo leather shoes.
Attempted illegal kangaroo skin shoe buys
The following are the kangaroo skin soccer shoes that our volunteers purchased that were either received in California.

New Balance, Diadora, Lotto, Umbro and Pantofolo d'Oro are still flouting an unambiguous statute by conducting direct sales into California from their official websites. Diadora deserves an asterisk: it has renounced the use of kangaroo skin and plans to stop all such manufacturing by the end of 2020.
See something, send something.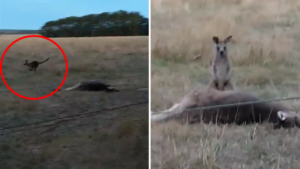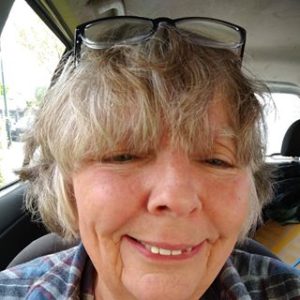 A woman's nightmare after moving to the bush
Kangaroos are typically shot without witnesses, in the dark of night. Help us bring these activities to light. We call on Australians to do what Lynn Hosking-Moore has done. Share with us your video, photographs and information as we chronicle these normally unseen practices.
Lynn's short cellphone video illustrates the reality of kangaroo shooting, showing a dead kangaroo as her joey scampers about frantically, even trying  to crawl back into the mother's pouch. A 68-year-old resident of the Victoria countryside, Lynn describes her home becoming "a war zone with gunfire every night, especially during the winter." She purchased her cellphone to document her neighbors' killing of kangaroos.
Read the article and see the video here
Below are some letters from our governmental outreach campaign lobbying for the compliance of California law that makes it illegal to "import into this state for commercial purposes, to possess with intent to sell, or to sell within the state, the dead body, or a part or product thereof, of kangaroo."  
All
Compliance Letters
Open Letters